We love books that celebrate diversity but which don't necessarily discuss race, history or diversity itself (although those books are important, too). We want all children to be able to read stories that have characters who are just like them, and who are different, too.
Here are ten children's books that feature a diverse cast, and incorporate various cultures and languages.
The Princess and the Pony by Kate Beaton
Princess Pinecone wants nothing more for her birthday than a big, strong warrior horse. What she receives is a chubby, farting, roly-poly pony. On the day of the great battle, the pony helps the other warriors to show their soft sides, and Pinecone realizes that even when they're unexpected, the best gifts come from those you love.
A Promise is a Promise by Robert Munsch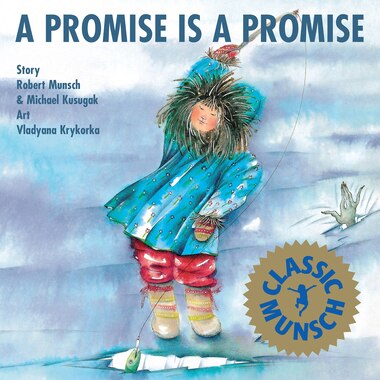 Allashua is a young Inuk girl who does not heed her mother's warning about fishing on the sea ice. She is captured by the Qallupilluit, mythical creatures who grab children and take them below the ice, and must think of a clever way to save herself and her family.
Little You by Richard Van Camp
Perfect for babies and toddlers, Little You is a tender story about the huge love that parents feel for their little ones.
Sharing Our World
Animals of the Native Northwest Coast
A beautifully illustrated board book for young children to learn about animals and their spiritual connection in First Nations cultures. This book is a collaboration by several First Nations artists.
Discovering Words by Neepin Auger
Bright images give life to words in English, French and Cree. A beautiful picture book for the budding multilingual baby.
Big Red Lollipop by Rukhsana Khan
When Rubina is invited to her friend's birthday party, her mother insists that her little sister tag along. This story about sibling rivalry and forgiveness touches on the cultural divide often felt between children and their immigrant parents.
Corduroy by Don Freeman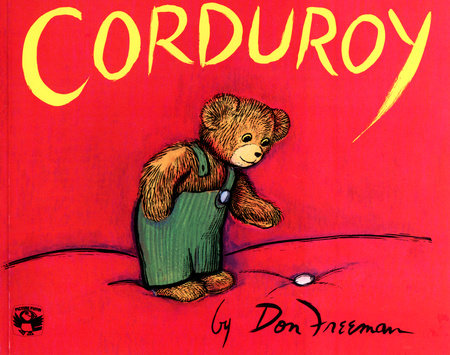 Corduroy is a lonely little teddy bear who lives at a department store hoping to be chosen by a family. One night, he climbs down off his shelf in search of his missing button, and it's this adventure that eventually leads to meeting Lisa, his new friend who buys him and takes him home with her.
Sonya's Chickens by Phoebe Wahl
Sonya's papa gives her 3 chickens to raise, and she nurtures them from chicks to hens. But when one of them goes missing despite her excellent care, Sonya learns an important lesson about nature and the circle of life.
Hanuman and the Orange Sun by Amy Maranville
Follow along with Harini, a little girl who "eats both Indian and American food", as she learns the Hindu story of Hanuman and the sun.
The Snowy Day by Ezra Jack Keats
This 1963 Caldecott Medal winner is a classic. Peter wakes up to find everything covered in snow and has a day filled with adventure and fun.